Jaime Felinczak
I am a life-long horse person and farrier for 25 years. My love of horses has led me in many directions: from Jumpers to Reining and everything in between. I have volunteered extensively in 4H and Pony Club. Over the years I have volunteered or provided services to Colorado Horse Rescue and the Colorado Therapeutic Riding Center. I feel very strongly that it is important to give back to the community and the animals that enrich our lives every day.
Currently, I wrangle a small herd of miniature donkeys, try to convince a Knabstrupper that Dressage is a fabulous idea, care for a lovely aging Thoroughbred, and enjoy hacking on the best Quarter Horse ever.
Harry Touloumis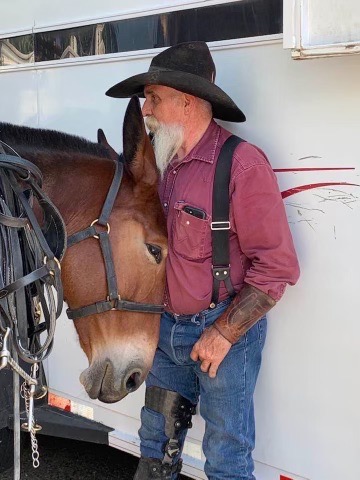 Wild Horse Harry got his first taste of horses at the age of eight and later, as a young man, he worked ranches in New Mexico. He started driving draft horses in 1983 at Colter Bay Lodge in Wyoming. He has been shoeing horses and blacksmithing for 36 years. Besides his horseshoeing business, Harry also has a herd of draft horses that he uses in his carriage/wagon business; he schools' horses and the people who drive them. He has been in Corrales since 1985 and on the CHAMP Board since 2014. Harry has appeared along with his driving team in movies filmed in New Mexico and can be counted on to participate in local parades and events. He actively supports the mission and values of CHAMP as well as Corrales's equine community.
Curt Scribner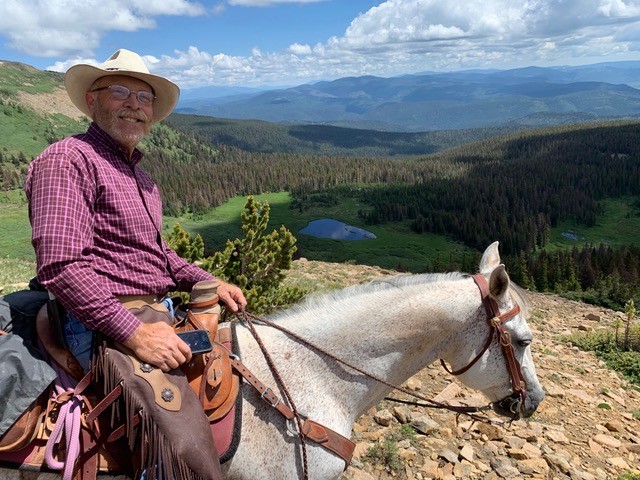 I recently moved to Corrales after spending the last 20 years in Montana. I have been riding most of my life and I enjoy trail riding. I had just started learning to rope and move cattle in Montana. I hope to support the equine community and keep the "corrals" in Corrales. My wife and I have two gray geldings that look almost alike even though we got them years apart. I also take old horseshoes and weld them into art projects when I get inspired.