Patti Flanagan – President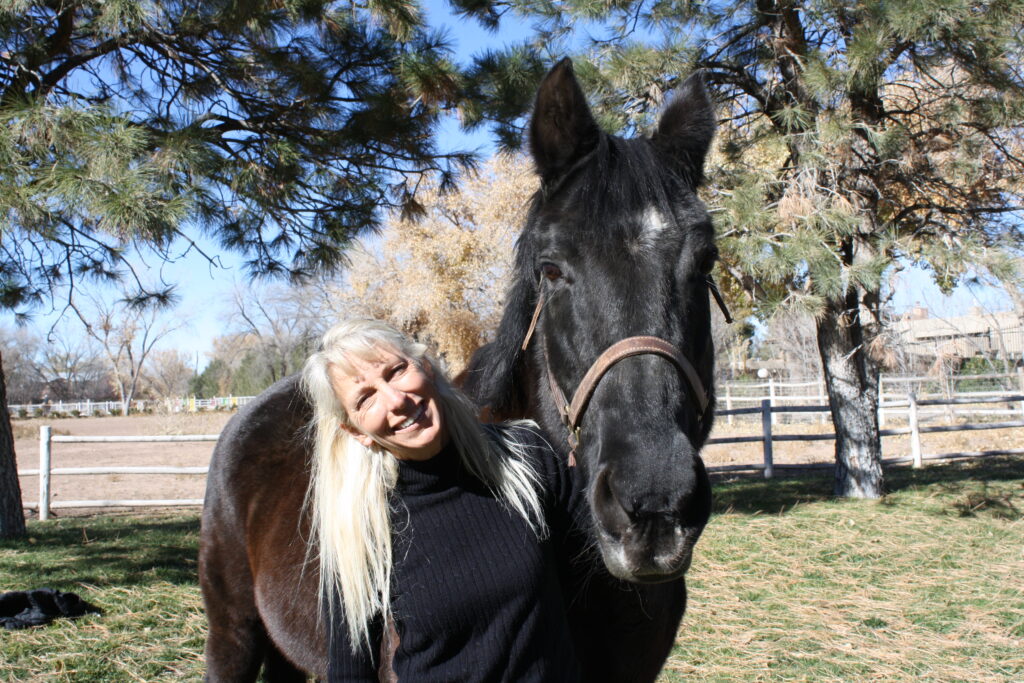 Patti is a native New Mexican with family ties to Corrales for over 25 years. She recently moved to Corrales and has two horses. She retired from the Albuquerque Police Department and learned horse massage through a 60-hour horse massage course. She started her equine massage business which expanded into barn maintenance and horse/pet sitting. Patti believes in Corrales and sees it as an amazing village with character and much of that is in thanks to the horses in our community. Patti has previously helped with recreation rides and parades. She believes in supporting the village, its history and traditions. She is active in Corrales helping at the Harvest festival, Starlight parade and is a member of the Corrales Tractor Club.
Jody Irick – Vice President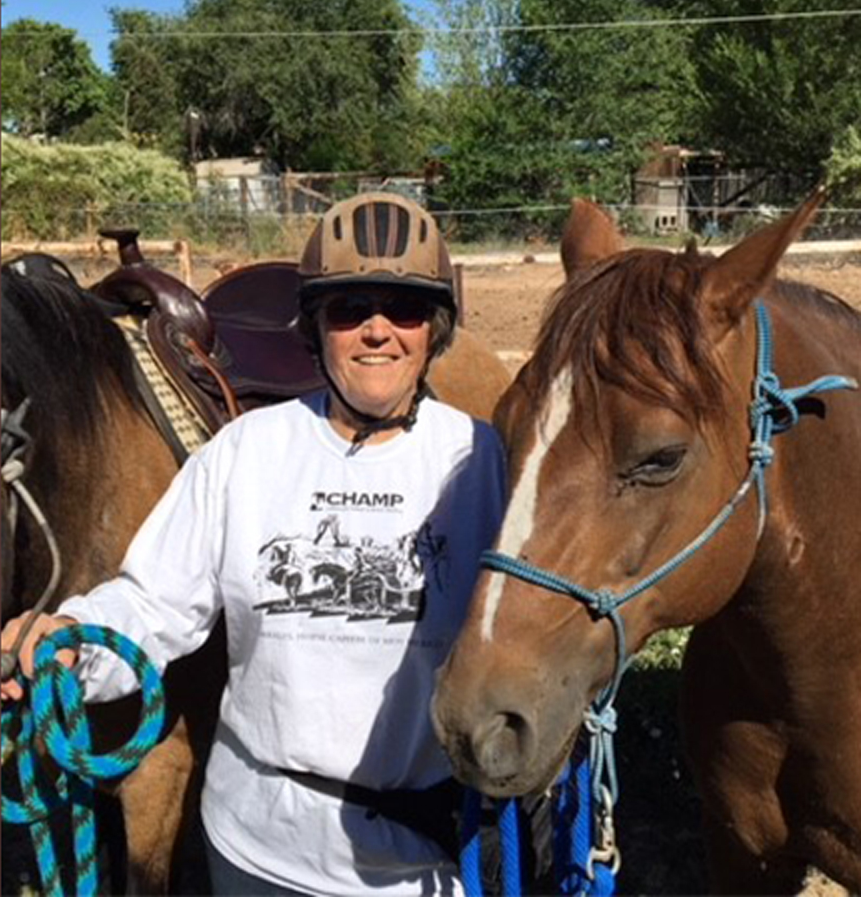 Jody Irick has been a resident of Corrales since 1979 and a horse owner since she was 13 years old, and a rider of all disciplines, though now just preferring pleasure riding on the many trails in the area. I hope that by serving on the CHAMP board we may continue to maintain our rural heritage with equines in the village, and actively engage with other recreational users to cooperate and keep the trails open to all.
Kaitlin Robinson – Secretary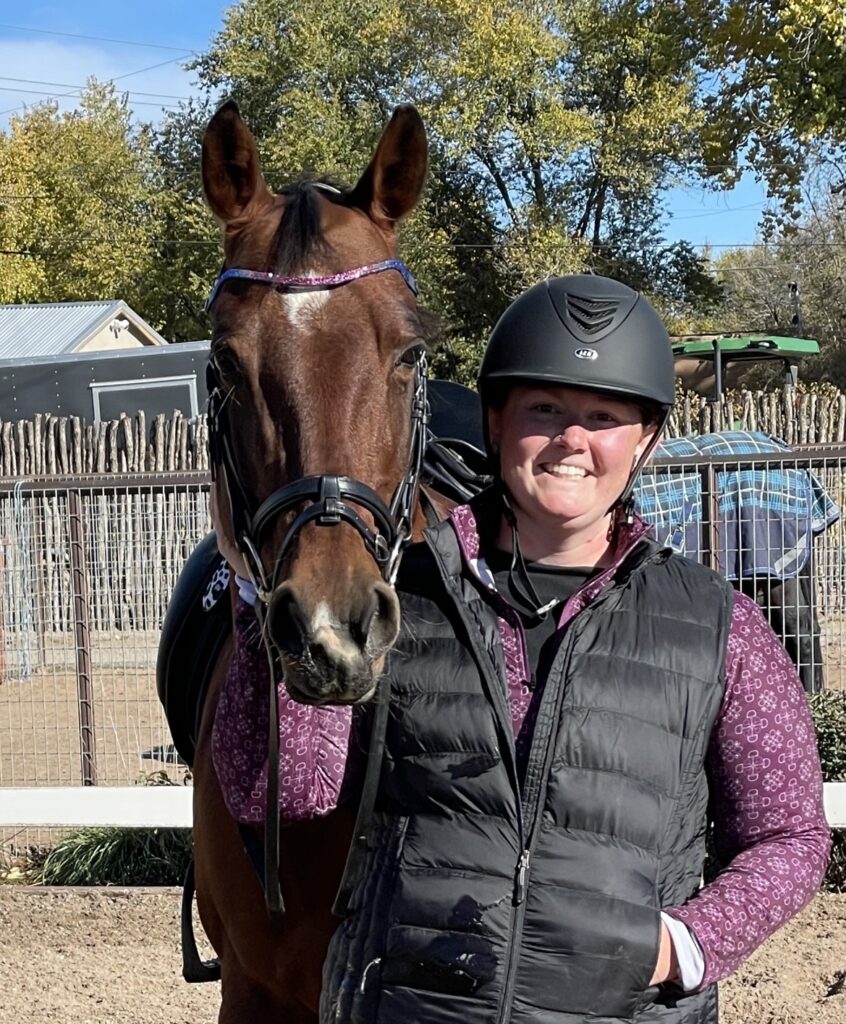 Kaitlin moved to Albuquerque in 2013 after graduating from Colorado State University with a degree in Ag Business. She has ridden for over 20+ years and owned horses for over 15 years. She currently rides dressage and plays on the trails but grew up riding hunter/jumper as well as a Pony Clubber and still volunteers for them today. She loves to give back to the community by helping the CHAMP board and serving on the Corrales Equestrian Advisory Commission.
Sally Mayeux – Treasurer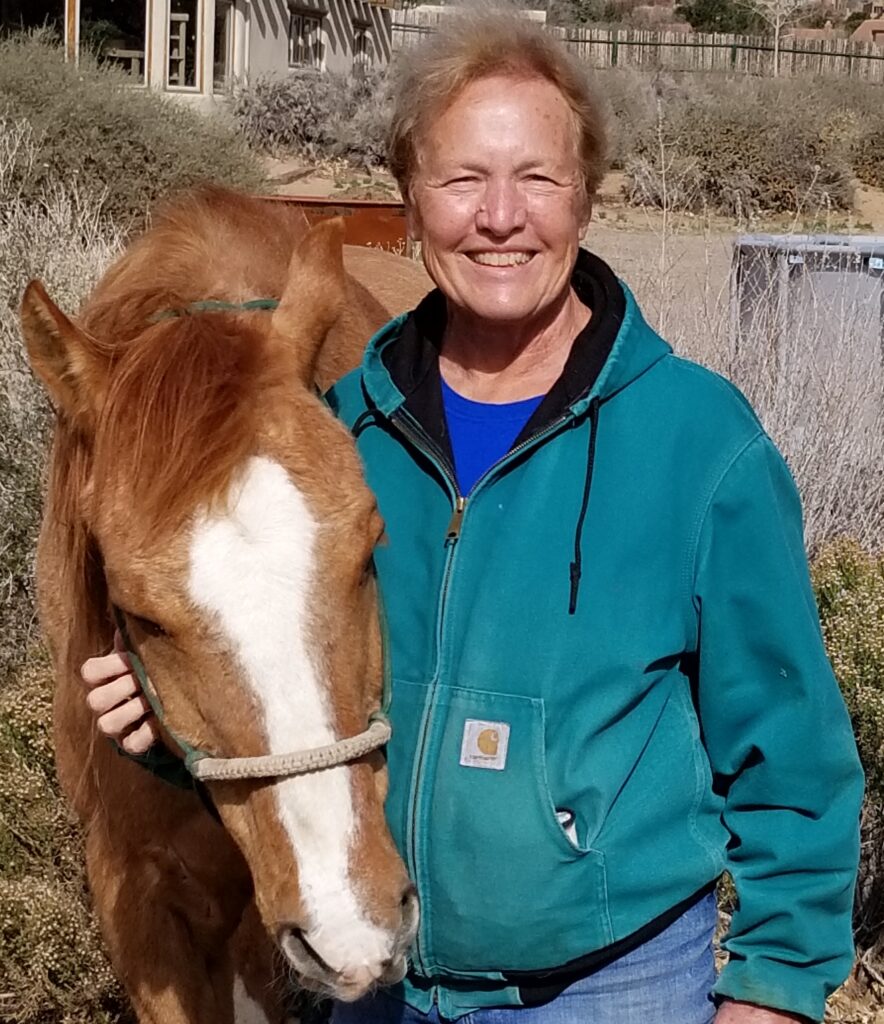 Sally moved to Corrales in 1992, left for 15 years, and moved back in 2015 with her 4 horses. She has ridden most of her life, and now enjoys riding the trails in Corrales. She is a retired CPA, and was elected treasurer of C.H.A.M.P. in March 2020. She is involved with C.H.A.M.P. for its role in maintaining a horse-friendly environment and recreational trails and activities in Corrales.